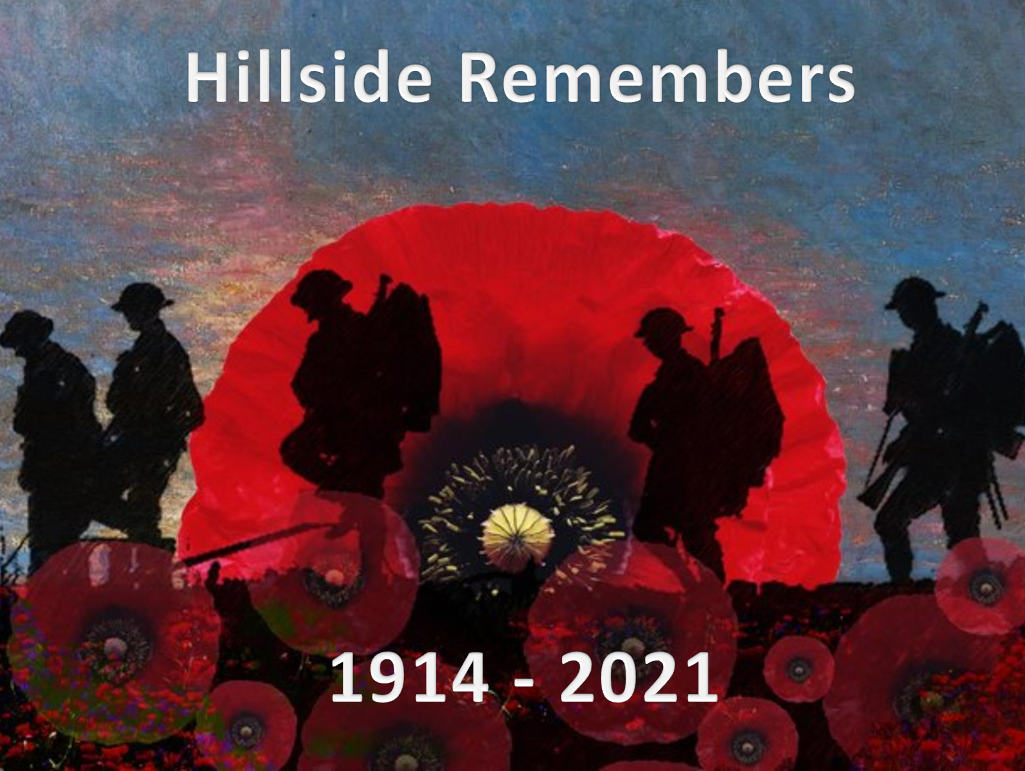 Dear Parents or Guardian
Remembrance Tribute
Thursday 11th November 2021 at 7.00pm at Hillside High School
This evening of drama and music has become a tradition at Hillside. The performance enables our young people to show their respect for the many lives lost in the conflicts of two world wars, whilst continuing to raise awareness of modern conflict around the world.
If you and your family have the opportunity to join us, we would be delighted to see you and would welcome your support. Tickets are priced at £2 per adult and £1 per concession and can be purchased at the school office. There will be the opportunity to make a small donation to poppy appeal on the evening.
Apologies for the short notice of this performance, as a school we had to closely monitor the data for COVID cases in our community before we decided if an event of this nature could take place. In order to keep people as safe as possible the performance will be operating on a reduced capacity so ticket numbers are limited. The use of face masks is not mandatory but is encouraged.
Yours sincerely
L Brown
Subject Leader Drama